Lifeline are extremely proud to be the yet again the first and only. This time it is appointment by HIK Vision as (VASP) Value added Solutions Partners. Lifeline are the only HIK Vision VASP partners on the Island.
HIK Vision are the worlds leading manufacturer of CCTV systems. They select their solutions partners based on company performance, skills, reputation, market share, accreditation and many other quality defining factors.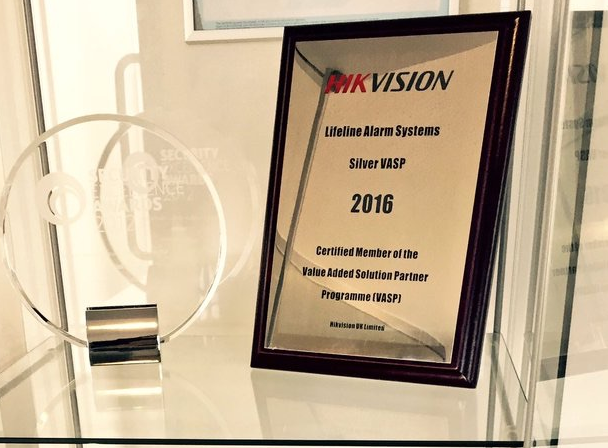 What does this mean for Lifeline customers? It means that they can have total confidence now that Lifeline can offer CCTV solutions with the direct backing and support of a manufacturing partner. It means that products are purchased and sourced through authorised purchasing channels, ensuring warranties are maintained, the latest security firmware is in place, support staff are fully HIK Vision trained and and have personal access to direct technical support from the manufacturer. Just recently at Expo 2016, Lifeline were able to perform live CCTV demonstrations from the mobile demonstration vehicle.
When it comes to larger projects or more complicated designs, Lifeline are able to work directly with HIK Vision engineers in the UK to make sure the correct solution is delivered every time.
The provision of CCTV solutions has become a massive part of the portfolio offered by Lifeline. The demand is huge for new style solutions such as Low Light Cameras, Licence Plate Recognition, Face Detection, Thermal Imaging and High Definition Images. Mark Lee Managing Director at Lifeline says,"There is now no excuse for poor quality CCTV images. If the technology is correctly and expertly designed and deployed, then the results should be very impressive indeed."