To Ring or Not to Ring 
Mark Lee, Managing Director at 
Lifeline
 Alarm Systems discusses the pros and cons of Video Door Bells. 
The improvement in technology and growth in CCTV demands has seen the proliferation of Video Doors Bells being sold and installed in domestic properties, not just here in the UK, but Worldwide.  
What should we make of these new devices and how do they really affect your security? Well let's start at the beginning. Anything that helps to enhance your security has to be a good thing right. Well, I suppose we really have to go a bit deeper than that to get a real answer. The questions have to include, at what real cost (not just financial), what data am I giving away, is this my sole source of security, and how secure is it really? 
According to reports, major security flaws in popular smart doorbells are putting consumers at risk of being targeted by hackers inside their homes, according to consumer magazine Which. 
The consumer group says devices being sold on marketplaces such as Amazon and eBay, could easily be hacked or switched off by criminals. This is reported in an article published on the BBC's website which can be read here. It is asking the government for new legislation to safeguard consumers. 
Amazon has removed at least seven product listings in response to the findings. 
The watchdog tested 11 devices which were purchased from popular online marketplaces in the UK. Brands included Qihoo, Ctronics and Victure. It found that among the most common flaws were weak password policies, and a lack of data encryption. Two of the devices in the test could be manipulated to steal network passwords and then hack other smart devices within the home. 
Amazon UK's current number one bestseller in smart doorbells, the Victure Smart Video Doorbell, was found to send users' home network names and passwords unencrypted to servers in China. 
Convenience v Security
Much the same as the report by the BBC and Which, I concur. We have to weigh up the balance between Convenience & Security. Generally, the more convenient a product is, the less secure it is likely to be.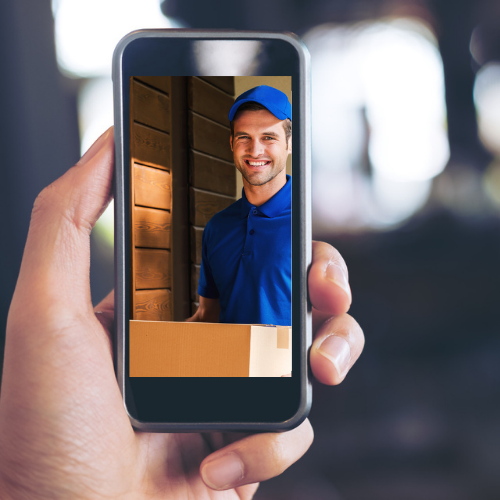 What have I done personally? Well, I make no secret that I have a Video Door Bell on my own property and I find it really useful. However, it is not my sole line of defense, as you would expect I have other security layers. It is a standalone solution that simply lets me know if I have caller at the door and nothing more. We each have to ask ourselves, what is the primary objective of the seller. Is it to secure your property, or sell you product and capture data? At Lifeline, we carry out a complete Risk Assessment of the property to be protected and design systems to suit. Something that cannot be done with an online purchase. 
Should I Purchase ?
If you do decide to purchase a smart doorbell, make sure it is from a well-known, trusted brand. When you set it up change the default password to something long, and if possible enable two-factor authentication in the set-up. 
Following submission of the findings by Which, Amazon removed several products from sale, eBay told Which? that none of the findings violated its own safety standards. A spokesman for the marketplace said the flaws represented "technical product issues that should be addressed with the seller or manufacturer". 
In summary, I think Video Door Bells have their place, a great innovation and help to many. Are they the security solution for you, that has to be for you to decide depending on your threat and risk. If you decide to purchase, then make sure they are reputable, installed professionally and secure too.  If you are concerned about the safety and security of your property, then call us at Lifeline on 01983 521621, where we will be pleased to offer you our independent expert advice, or visit our Domestic Security Solutions page.